Professional Door Replacements & Installations
Homeowners put a great deal of trust in their front door. When choosing a door, you want to make sure it forms a good impression for you and for your visitors. Doors are a focal point to the entrance of your home, and the overall appearance and curb appeal will greatly improve when you get a new door installed.
A door replacement will stop unwanted drafts from entering your home and increase your comfort. More importantly, a front door should be strong enough to keep out intruders and durable enough to sustain any damage that inclement weather may bring.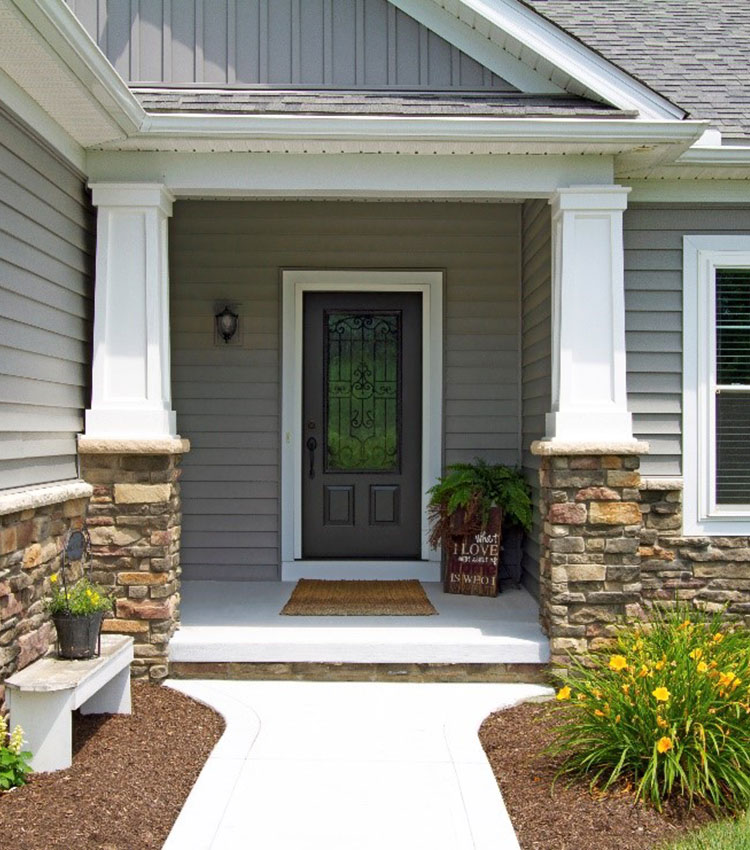 Doors serve an important role for the safety of our home. When you invest in a door, you want to make sure it provides your home value and a return on your investment. It is very important to look at the safety features of the door when you are comparing your options.
You should know what characteristics to look for in a door so that you make the right decision to improve the aesthetics of your home. Replacing the doors in your home can be a complicated process – but it doesn't have to be. C2 Operations specializes in door replacement, and we will guide you in the right direction when it's time for you to replace your door.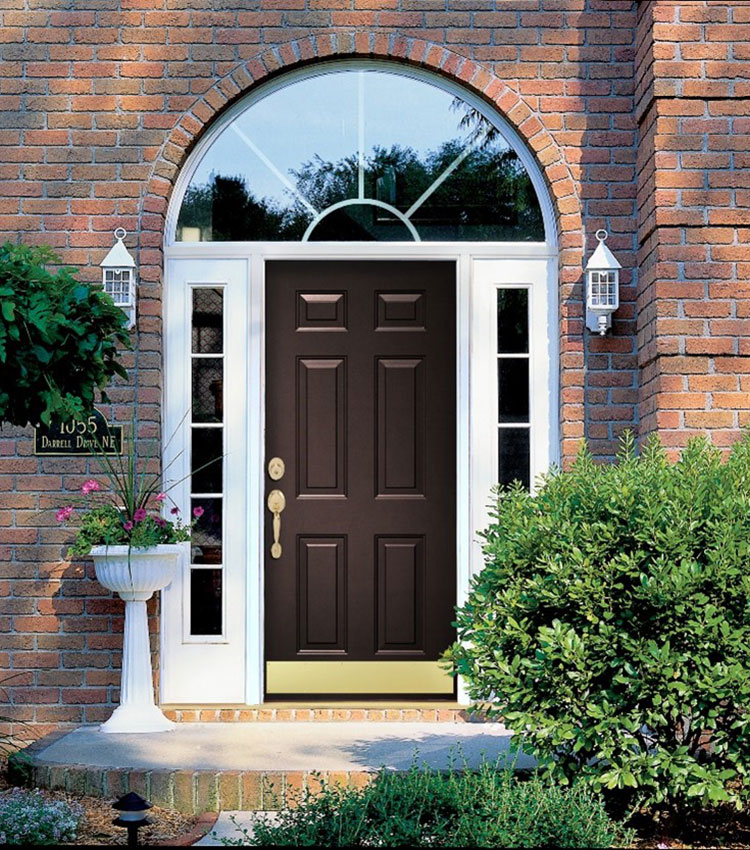 Benefits of Installing a New Door
All homeowners should consider replacing their doors. The doors in your home should be performing at optimal levels. Simply having a door does not mean that you're protected. Old doors can become worn down in condition and faulty. Upgrading the doors in your home will significantly improve the functionality and character of your home.
If you notice the following problems, then it is time for a new door.
Light peeking through the frame or casing
When you close your door, do you notice light coming through the threshold or frame? It may seem like a small problem, but this creates a space for unpleasant things to get in. Cold and hot air drafts will enter your home through the gaps, and it will decrease the overall comfort of your home.
Damage to the door
The structural appearance to your door may be comprised if there are dents. Your door can suffer from rust damage if moisture seeps inside the wood frame. If your door is rusted, then it will start to rot and slowly deteriorate the door from the inside out.
If your door is made from wood, then it is very likely that splitting, and peeling will form over time. Wood doors tend to age poorly, and they can become cracked and weathered. Splitting and peeling could lead to other issues and attract termites as well as wood-destroying insects.
Squeaky hinges
Squeaky hinges are an indication that your door may be beginning to fail. The short-term solution could be to apply lubricant to stop the squeaking problem, but this will just prolong the issue. Hinge-related issues should be promptly addressed because an intruder may be able to easily force the door open.
Broken lock system
A broken lock system should be immediately addressed. Traditional lock systems are not as advanced as the new, more improved lock systems available today. To replace an old lock, you would have to replace the whole lock system, which could be more hassle than it's worth. This is a great opportunity to install a new, more efficient door with an advanced lock system.
Do you have door problems and don't know where to start?
Improve energy bills, update your home's appearance and make cleaning and maintenance easier.
FAQs
What is a replacement door?
Replacement doors are measured to fit into an existing opening in order to replace the previous interior or exterior door. They are custom-built to fit precisely in the designated space for the door and this allows for a fairly quick and easy installation. Custom doors will not alter or damage the interior and exterior areas because they are built and measured accurately.
What types of replacement doors are available?
We offer 6 different options for replacement doors:
Single Entry
French
Patio
Sliders
Fiberglass
Metal
Transoms (Added feature)
Should doors be energy efficient?
Energy efficient doors are a great investment to consider when you are looking to replace your old windows. Not only will these windows help the environment by reducing your carbon footprint, but they also make your home more comfortable by eliminating unwanted drafts. A few benefits of energy efficient doors are increased insulation, reduced heat transfer that leads to less energy usage, and soundproofing. At C2 Operations, we use energy star certified doors that are tested and verified to meet the energy efficiency guidelines set by the US Environment Protection Agency (EPA).
How long do replacement windows last?
On average, replacement doors should last your home 20+ years. The life expectancy depends on the climate conditions you live in. Another factor is the type of material you choose to use for the door.
When is the best time to install a new door?
Replacement doors are installed year-round, but there are a few situations that are not ideal. Extreme weather will decrease the chance of getting your new doors installed. Examples of extreme weather would be heavy rain, high winds, and snow. Our contractors at C2 Operations, are highly skilled and trained to replace windows any time of the year. They will do their best to reduce any cooling/heating loss during the installation.
How long does it take to install a replacement door?
Typically, the door replacement process will take approximately 6-8 weeks from start to finish. After the approval of your custom-built door selection, we will order it from our manufacturer. When the doors arrive, our operations manager will contact you to set up the installation date. The actual length of time for an exterior door installation will take around 5-6 hours, and an interior door installation will take less time on average since it has fewer steps.
How should I prepare my house for a door replacement and installation?