Professional Front & Entry Door Replacement & Installations
Your home's entry door provides you with beauty and protection. It plays an integral role in welcoming people into your home.
Upgrading your home's front door will increase the overall appeal and value of your home. Exterior doors are important to protect your home, loved ones, and valuables. When you decide to secure the main entry point to your home, C2 Operations be there to guide you through the process.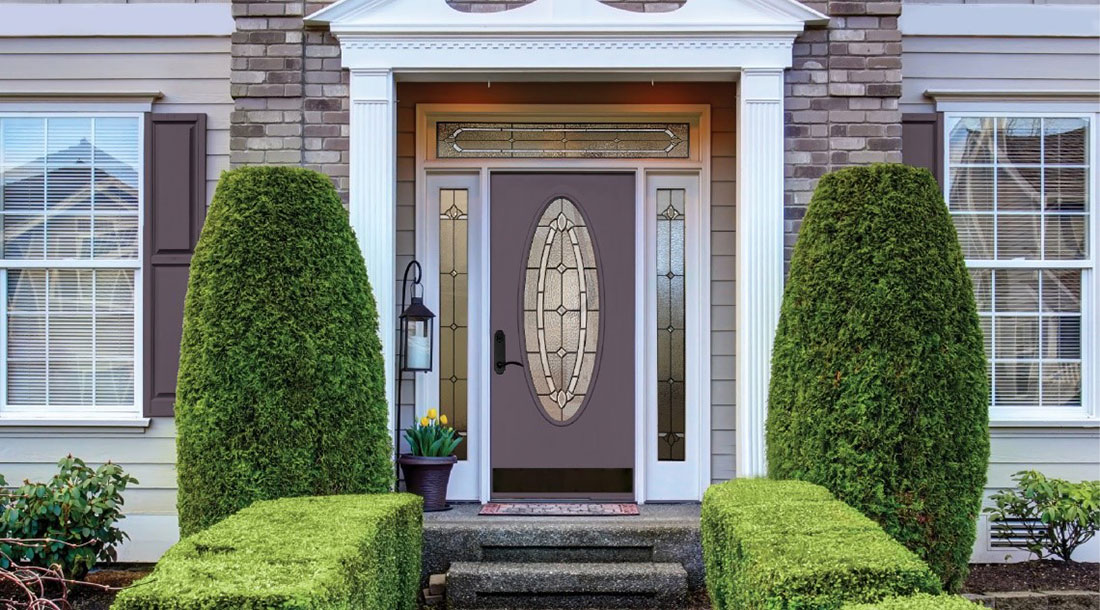 Front Door Features
Front doors take on many roles to keep the home safe and sound. Homeowners need a durable and weather resistant front door to prevent damage to the interior of the home. The entrance to your home should provide you with grace and peace of mind to enjoy years of a quality replacement door.
Benefits of Entry Doors
A new entry door can be perceived as a big investment to your home, and you may be wondering what the purpose of a new door would serve to the exterior of your home. If you live in an area that's prone to high winds and unexpected weather elements, then you need a strong door to keep your home safe.
Advances in technology have created doors that are more energy efficient than they have been in the past. Best of all, replacing your front door will save money on your energy bill and uniquely increase the style of your home.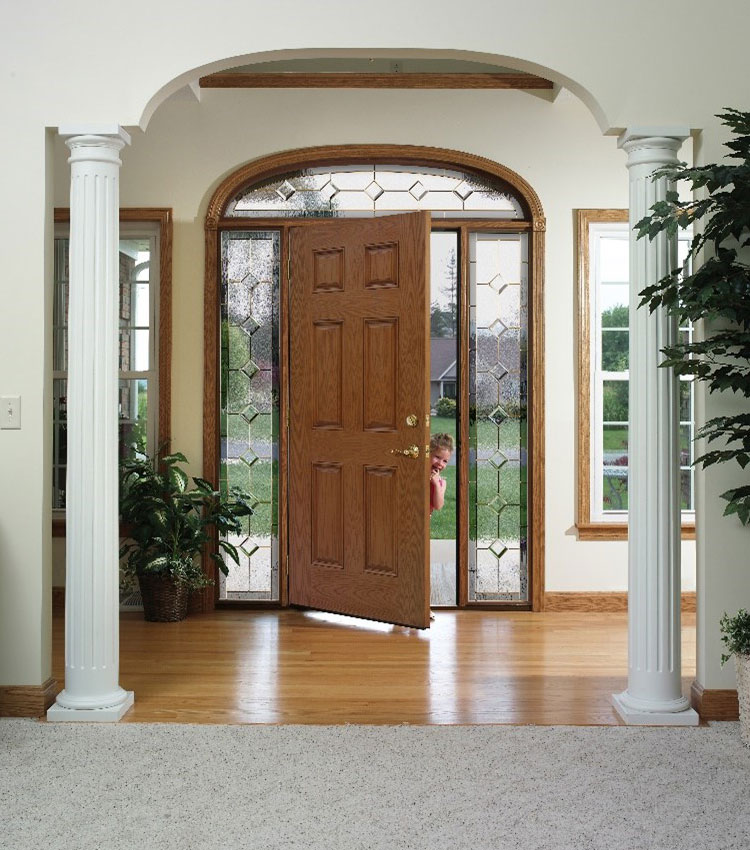 Types of Front & Entry Doors
At C2 Operations, we offer a large selection of entry doors to suit your personal style and décor of your home.
Types of Front & Entry doors:
Our Door Replacement and Installation Process
When you decide to give C2 Operations a call we will guide you along every step of the door replacement process. To start this process, our operations manager will schedule a free in-home estimate at a time that is convenient for you. Ideally, we would like the homeowner to be present, but we understand that not everyone can rearrange their busy schedule. On the day of the appointment, our door specialist will arrive at your home and begin to measure the door and discuss your vision and style for the new door replacement.
During the appointment, all your questions will be answered, and you will be able to view the custom door options we have to make the right choice for your home. Our door specialist will have an estimate emailed to you the same day as your appointment. C2 Operations strives to make the door selection process as swift and easy as possible, so you can enjoy the experience of selecting a new door.
After you select your dream door, our team will order the door from our ProVia manufacturer. When the door arrives, our operations manager will coordinate a time for our professional and highly skilled door installation crew to begin the replacement. Once the install is complete, the homeowner is left with a magnificent quality door that will be durable for many years to come.
FAQs
What are entry doors made of?
Entry doors can be made of fiberglass and steel.
Can entry doors swing out?
Entry doors can swing in both directions. There are two different swing directions and they are inswing and outswing. Inswing doors mean they swing inside the home, and outswing doors swing out in the opposite direction. Most entry doors are inswing because this direction protects the home from extreme winds and rain. Outswing entry doors are useful for the purpose of saving space in the home.
Are entry doors with glass safe?
Entry doors with glass are safe. Most of us live in a home that has glass in their windows and doors. Although glass can be easy to break into, you can make glass doors more safe by adding safety features such as: deadbolts on the interior, glass breakage sensors, and alarm systems. If you want a glass door, C2 Operations will help you choose the strongest glass to protect your home and achieve the look you're trying to create for the exterior of your home.
Are entry doors fire rated?
Fire rated doors are constructed to protect the home in order to slow and prevent the spread of fire and smoke. The standard rating range for a fire door includes 20 to 90 minute doors. This time range is the strength for how long the door will last in a fire for a period of time. Entry doors have to be fire rated because it is a crucial exit point for the home.
Why are entry doors so expensive?
Entry doors are more expensive than interior doors for several reasons. The purpose of an entry door is to ensure home security. Interior doors simply separate one room from another, and are typically made of wood. Exterior doors need to be thicker and more durable in order to protect the home from extreme weather and intruders. A front door should be energy efficient to keep your home comfortable in all weather conditions.
How do I know when I need a new front door?
The following signs will indicate when it is time for a new front door.
Warps or cracks on the door that come from harsh weather and old age.
Squeaking sounds that occur when you open or close the door.
Cold drafts in the winter that decrease the comfort of your home.
Visible damage or dents on the door.