Professional Patio Door Replacement & Installation
Patio doors offer easy access to your deck or outside area. Homeowners want a patio door that can withstand heavy usage and remain durable for many years. A new patio door can make a significant difference for the visual appeal of your home. When choosing a new patio door, you should select a style that will complement your outdoor area.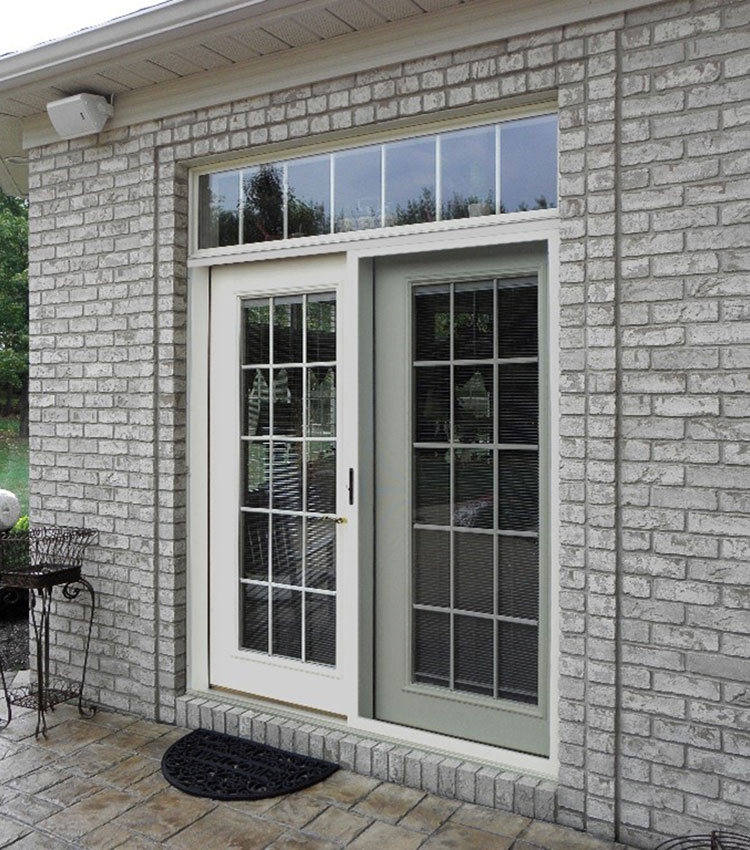 Features of Patio Doors
The path to your backyard should be comfortable and convenient to meet the needs of  your household. There are two types of patio doors to choose from and they are hinged and sliding doors. Hinged patio doors are a great option if you live near a busy street and need the added security of a deadbolt on the door to protect your home. Sliding patio doors have a different locking mechanism that will provide you with peace of mind and will help to achieve an exceptional backyard view.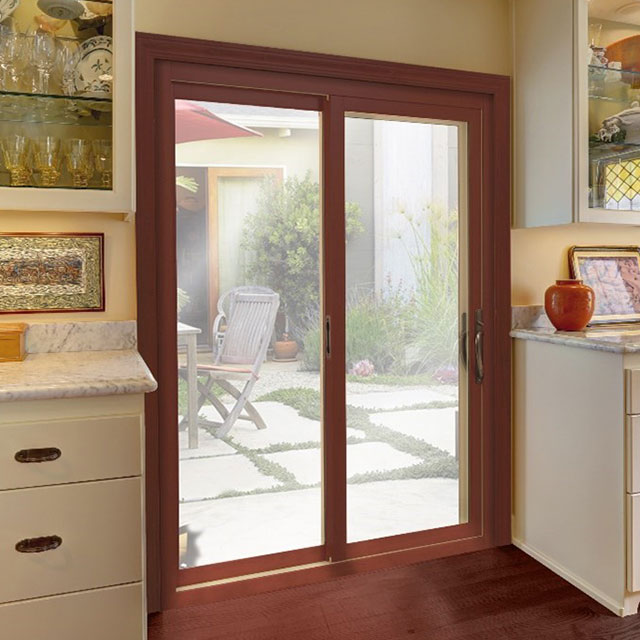 Benefits of Patio Doors
Patio doors will transform your backyard experience to create a warm and welcoming  atmosphere. Your patio should be a gateway to relax so you can enjoy the tranquility of  being outdoors.  While patio doors create an ease of passage between indoor and outdoor areas, they also bring in an abundance of natural light to uplift the space in your home. Patio doors can be easily customized to fit the style and design of your home.
Types of Patio Doors
At C2 Operations, we offer a large selection of patio doors to suit your personal style and décor of your home.
Types of patio doors:
Sliding patio door
Gliding patio door
Hinged patio door
French patio door
Bifold patio door
Our Door Replacement and Installation Process
When you decide to give C2 Operations a call we will guide you along every step of the door replacement process. To start this process, our operations manager will schedule a free in-home estimate at a time that is convenient for you. Ideally, we would like the homeowner to be present, but we understand that not everyone can rearrange their busy schedule. On the day of the appointment, our door specialist will arrive at your home and begin to measure the door and discuss your vision and style for the new door replacement.
During the appointment, all your questions will be answered, and you will be able to view the custom door options we have to make the right choice for your home. Our door specialist will have an estimate emailed to you the same day as your appointment. C2 Operations strives to make the door selection process as swift and easy as possible, so you can enjoy the experience of selecting a new door.
After you select your dream door, our team will order the door from our ProVia manufacturer. When the door arrives, our operations manager will coordinate a time for our professional and highly skilled door installation crew to begin the replacement. Once the install is complete, the homeowner is left with a magnificent quality door that will be durable for many years to come.
FAQs
Are patio doors secure?
Yes, patio doors are secure. Enhancing the security of your patio door will help to protect your home even further. A few ways to increase the security of patio doors are: to add an alarm sensor, install a security bar on the track, and install a better lock.
Are patio doors made with tempered glass?
Yes, patio doors are made with tempered glass. The great thing about tempered glass is the amount of strength and security it brings to your patio door. Tempered glass is  reinforced to provide excellent durability. Tempering is the process that internally distributes the force of stress on glass to eliminate the potential for it to shatter. Tempered glass is very popular because of the safety features it brings to your home.
Can patio doors swing out?
You can have patio doors installed to swing in any direction. The common direction for patio doors to swing is inward. Both directions will offer different benefits to your home. Inswing patio doors allow complete control of airflow to allow a fresh breeze to enter your home. The safety features are located on the inside which make inswing patio doors the desired option for an easy lock up at night. Outswing patio doors are slowly becoming more popular to homeowners.  This direction will save space for  your indoor area and allow you to utilize more furniture inside your home. Areas that are prone to extreme weather and winds should be careful when deciding on outswing patio doors, because harsh weather will push the doors open. Each type of swing direction will give a unique benefit to the homeowner.
When should patio doors be replaced?
Patio doors should be replaced when the following starts to happen:
Trouble opening and closing the door.
Noticeable difference in temperature due to a draft coming from the door.
A gap in between the frame or sash of the door.
Compromised seal that leads to condensation build up.
How do I choose a patio door?
Choosing a patio door is an important decision. When shopping for a replacement patio door you should think about your wants and consider the style of your home. Review the different types of patio doors and consider the purpose behind getting a new patio door. Energy efficiency should be at the forefront of your mind when you are in the market for a patio door. C2 Operations will happily guide you through the process of replacing your patio door.