Casement windows are a stylish, elegant, and versatile type of window that will make an excellent addition to any home.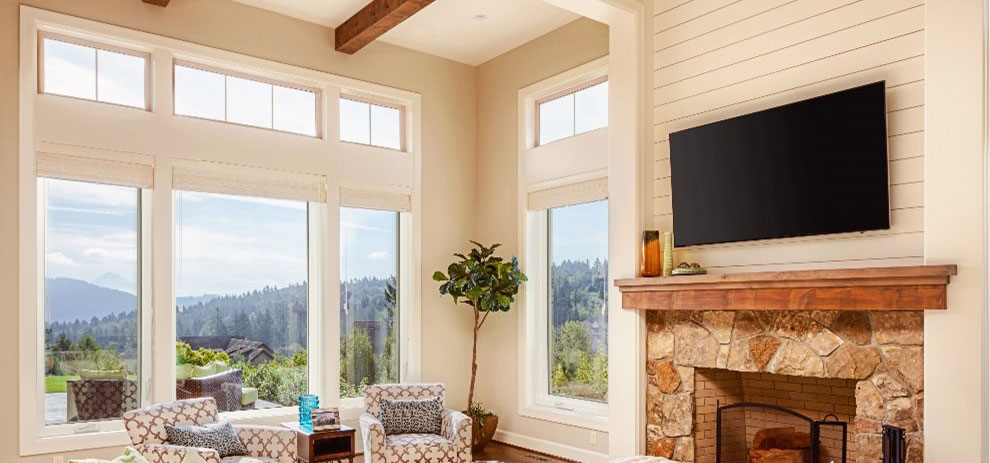 Features of Casement  Windows
Casement windows are crank operated windows that can fully open. The sash connects to the window frame with a hinge. Unlike the typical lifting or pulling mechanism to open a window, casement windows are hinged at the side. The cranking mechanism can be found at the bottom of the window, and this allows for a smooth opening function.
To close the window, you simply turn the crank handle the opposite way. Casement windows can swing open from the left or the right side, depending on your personal preference.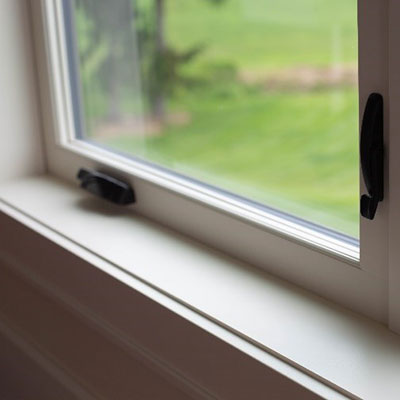 Benefits of Casement  Windows
Do you enjoy the breeze on a warm summer day as you look out at the beauty nature has to offer? Well casement windows will give you the best of both worlds. These windows give you a clear expansive view from anywhere in your house.
Casement windows are easy to open and close, making this type of window a great option for homeowners who want to optimize convenience for their windows. Casement windows are great for places that are hard to reach and can be placed anywhere in the home. Homeowners find that this window is very easy to clean from inside of the home, and that is due to the hinge on its side.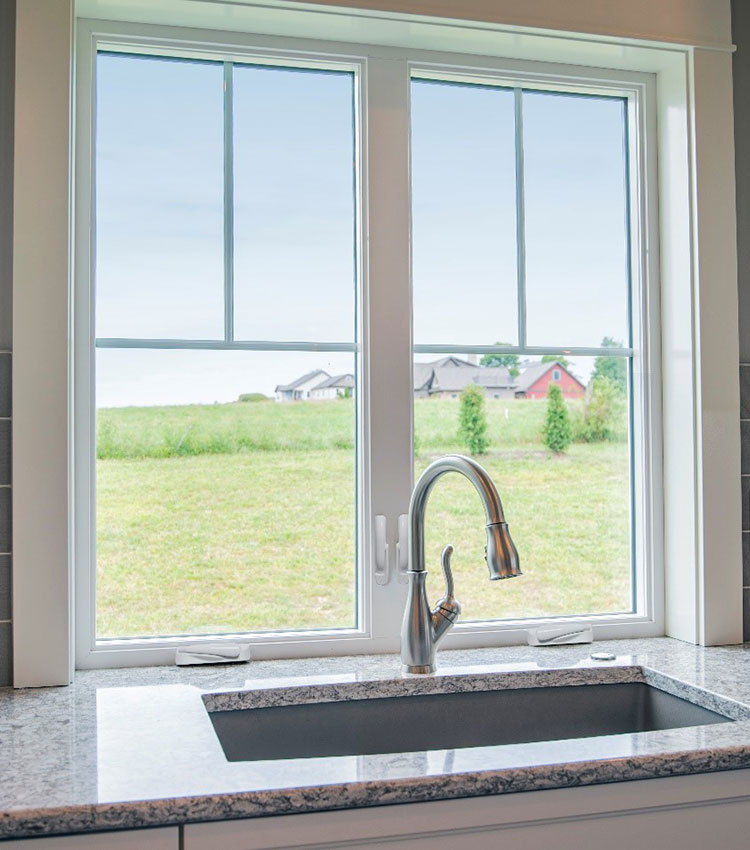 The ease of use for this window does not affect the security of the window. Casement windows have a lever that helps to lock the window at multiple points. The lever makes it extremely hard for intruders to try and break in this type of window. Due to the lock having multiple points, homeowners should feel safe knowing that this window will keep intruders away. A casement window will not be forced open from the outside, and this leaves the only option for an intruder to be breaking the glass which results in a noise disturbance.
Airflow ventilation for casement windows will allow the maximum amount of airflow in your home. If there is a need for an air conditioner, we would advise against getting a casement window. Due to the large frame, this window cannot accommodate window units but that does not take away from the benefits.
Types of Casement  Windows
At C2 Operations, we offer a variety of casement window styles to suit your personal style and décor of your home.
Types of Casement Windows:
Single Casement Windows
Outswing Casement Windows
In-Swing Casement Windows
French Casement windows
Double French Casement Windows
Triple Casement windows
Push Out Casement Windows
Push Out French Casement Windows
FAQs
What should I look for in a casement window?
When you are looking for a casement window, consider the following: airflow, convenience, design, and energy efficiency. Casement windows are a great option to promote air flow in your house. The open sash will act as a guide to let more air into your home and allow you to enjoy the breeze. Convenience will eliminate the struggle of operating a complicated window. Casements are easy to use with the updated crank mechanism. The design of this window along with-it being energy efficient, make this window popular for homeowners who want a modern, contemporary style to their home.
Can you remove casement windows?
Casement windows can be removed, but we would advise hiring a professional to take out the window. The sash is a part of the window frame that swings in and out. The operator is responsible for the movement of hinge arms, crank arms, and the motor. You will remove the bottom square strip of wood in order remove the sash and the operator. This can be a complicated process. Give us a call at C2 Operations and we will remove and replace the window for you.
How does a casement window work?
A casement window is like a door in terms of the functionality. The windows open and close on a hinge. Unlike the traditional lifting or pulling mechanism, casement windows fully open using a crank at the bottom of the window.
What are casement windows used for?
Homeowners use casement windows in areas that need more ventilation. Casement windows are commonly placed in locations to prioritize air flow, such as a kitchen or bathroom. They are great for places that are hard to reach.
Do casement windows leak?
Casement windows are great investment windows that prevent air leakage because they are tightly locked into the frame. All windows will deteriorate over time, and this can cause the window to leak.
Can casement windows be mulled with other windows?
Casement windows can be mulled with other windows. Window mulling is a process that combines two or more windows and joins them together by their frames. Mulled casements are exceptionally beautiful and adds elegance to large windows. Homeowners often join double casement windows with a picture window in the middle to create an expansive view.
Can casement windows have screens?
Yes! Casement windows can have screens. The screens are placed on the inside of the window in order to protect the screen from outside elements.
What are the benefits of casement windows?
Superior Ventilation
Endless Design variations
Safe and Secure
Expansive view