Picture Window Features
Picture windows are large, fixed-pane windows that do not open. The focal point of a picture window lies in the glass pane that creates a huge view without the presence of any grilles. Window grilles are decorative, narrow strips on a window that form vertical and horizontal grids. This design captures the attention of anyone who enters a space with large picture windows.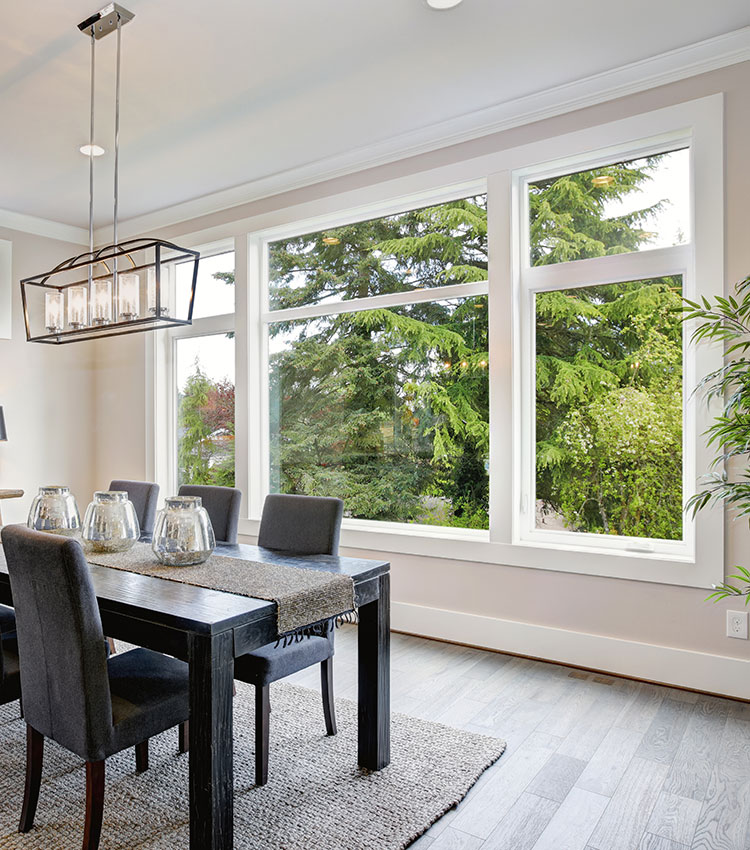 Benefits of Picture Windows
A picture window is the right choice for those who like to enjoy a beautiful view from anywhere inside your home. The simplicity of not having any breaks or visible frames in a large window is what makes picture windows so unique.
By installing picture windows, homeowners can enjoy the essence of nature from the comfort of your couch. Picture windows will brighten up any room by allowing an abundance of natural sunlight to fill the room.
Picture windows are very secure. Due to the window being inoperable, homeowners do not have to worry about any unwanted guests trying to break in through the window.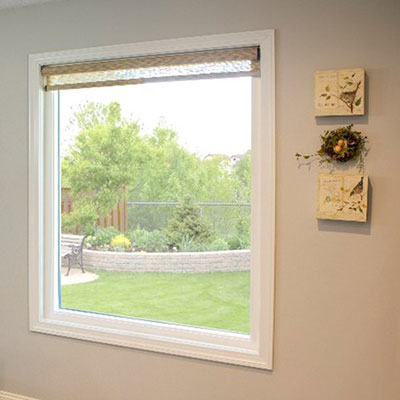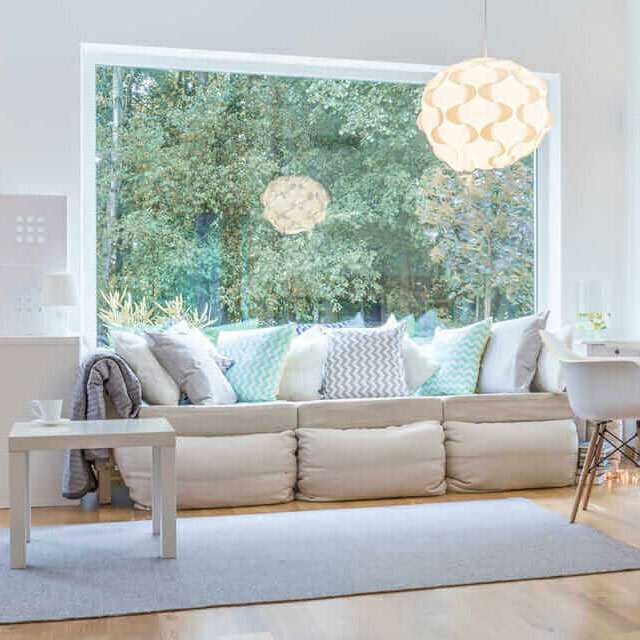 Professional Picture Windows
If you have a dull space that needs a boost in aesthetic appeal, then picture windows are a great option for your home.
Types of Picture Windows
At C2 Operations, we offer a variety of picture window styles to suit your personal style and décor of your home.
Picture windows can be easily customized. They can come in any size, shape, or combination that you desire.
Types of picture windows:
Vinyl picture windows
Aluminum picture windows
FAQs
What is the purpose of a picture window?
The purpose of a picture window is designed to mimic the style of a picture frame. It offers a clear view of the outdoors because there are no moving parts or grids to block your view.
Can picture windows open?
Picture windows do not open. They are among the few types of windows that are "fixed" and non-operational.
How big can a picture window be?
If you're on the market for picture windows, then you have a large selection of window sizes to choose from. They can range from 1 to 8 feet in height, and 2 to 8 feet in width. At C2 Operations, you can customize any window to fit the space of your home.
Do picture windows have frames?
All windows have a frame to hold the panes of glass in place. They hold the window to the wall of your home to surround and support the window system. For picture windows, the frames are normally low profile to maximize your view.
Are picture windows energy efficient?
Picture windows are one of the best options for energy efficiency! These windows are stationary and tightly sealed to the frame, so there is no need to worry about unwanted drafts in your home.
What rooms are best for picture windows?
Picture windows are a great addition to any room. These windows help natural light enter dark rooms to create an open and welcoming area. A picture window in the living room can transform the space to look bigger and brighter. Picture windows are often placed in reading corners, living rooms, kitchens, and dining rooms.
What are the benefits of picture windows?
Creates a bigger atmosphere
Natural Sunlight
Flexible and functional design
Energy Efficient
What is the difference between a picture window and a casement window?
A picture window is a fixed window that resembles a picture frame on a wall. This window provides a clear, large view of the outdoors without any obstruction. A casement window is operable with a crank mechanism. It has 2 sashes that can open in or out. Casements allow for an increase in air ventilation, and they are easy to operate.