Fiberglass doors are a great investment for homeowners. In fact, fiberglass doors are the #1 choice by homeowners for replacement doors.
Fiberglass Door Features
Fiberglass doors are one of the strongest types of doors on the market. Fiberglass doors are made from glass fibers that run together in a plastic  composition to create a shatterproof barrier with incredible integrity.
Layered levels of glass make this door thicker and more durable than wood doors. Fiberglass doors perform at optimal levels in almost every category that creates an outstanding door. Compared to wood doors, fiberglass doors do not shrink, warp, split or crack.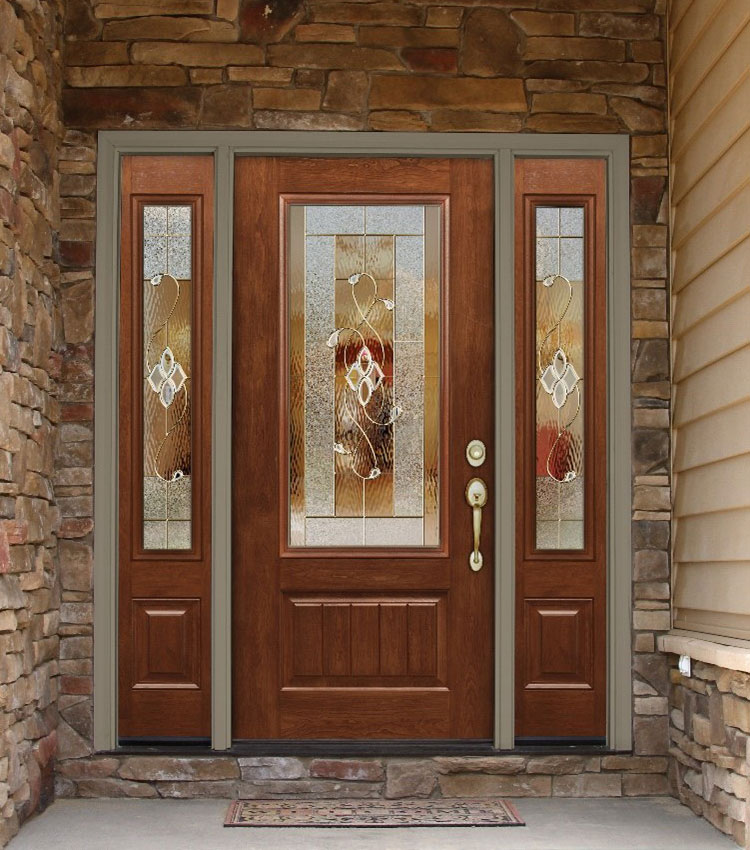 Benefits of Fiberglass Doors
Fiberglass doors are constructed to create a beautiful, modern aesthetic to your  home. The unique attributes of fiberglass doors give homeowners the freedom to choose from a traditional or modern style. They can mirror the characteristics of a traditional wooden door, but with superior quality. This type of door is durable in all climates and will have a shine that lasts for many years to come.
They can mirror the characteristics of a traditional wooden door, but with  superior quality. The selection is endless when it comes to fiberglass doors. ProVia, our door manufacturer, has 3 different lines that include different stain color options and woodgrains to suit the style of your home. Fiberglass doors require less maintenance and are available in multiple wood grains such as: oak, cherry and fur.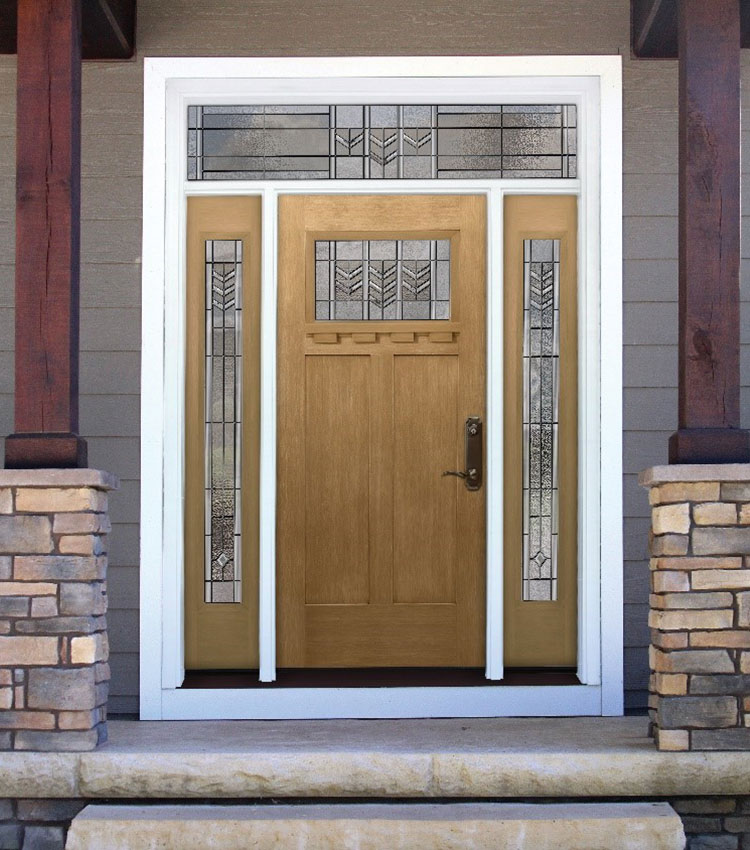 Compare the Difference Between Wood and Fiberglass Doors
Wood Doors
Can become weakened from rot or rust
Low quality insulation
Requires more maintenance over time
Prone to paint chipping and re-painting
Fiberglass Doors
Extremely sturdy and strong
High quality insulation
Requires less maintenance over time
Will never need painting or staining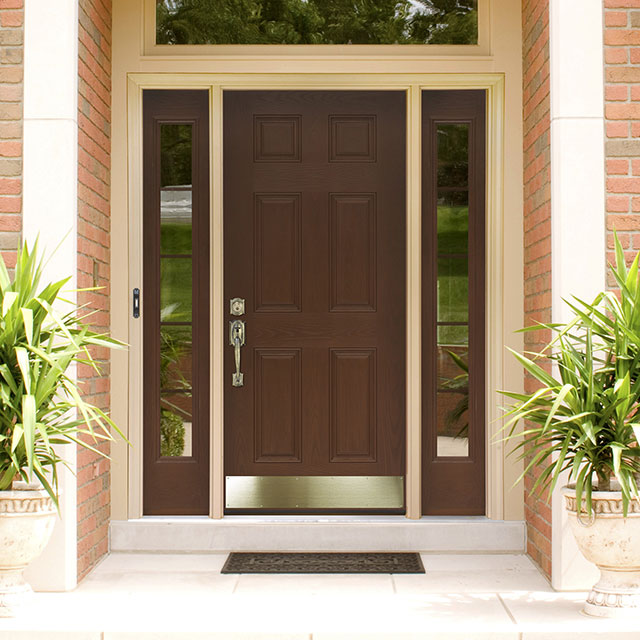 Professional Fiberglass Doors
Homeowners can choose fiberglass doors to keep their home secure, stylish, and weather-sealed.
Our Door Replacement and Installation Process
When you decide to give C2 Operations a call we will guide you along every step of the door replacement process. To start this process, our operations manager will schedule a free in-home estimate at a time that is convenient for you. Ideally, we would like the homeowner to be present, but we understand that not everyone can rearrange their busy schedule. On the day of the appointment, our door specialist will arrive at your home and begin to measure the door and discuss your vision and style for the new door replacement.
During the appointment, all your questions will be answered, and you will be able to view the custom door options we have to make the right choice for your home. Our door specialist will have an estimate emailed to you the same day as your appointment. C2 Operations strives to make the door selection process as swift and easy as possible, so you can enjoy the experience of selecting a new door.
After you select your dream door, our team will order the door from our ProVia manufacturer. When the door arrives, our operations manager will coordinate a time for our professional and highly skilled door installation crew to begin the replacement. Once the install is complete, the homeowner is left with a magnificent quality door that will be durable for many years to come.
FAQs
What are fiberglass doors made of?
Fiberglass doors have three main components which are: the frame, the core, and the skin. The frame is made of a high strength composite material that creates a strong foundation. The core is made of polyurethane insulating foam to soundproof and insulate the door. The exterior of the door, called the skin –  is made of high-impact, compression-molded fiberglass. The skin is responsible for protecting the door from splintering, rusting, warping, and denting.
Can fiberglass doors be painted?
Yes, Fiberglass doors can be painted! Luckily, when you place your order from ProVia you can customize the color, finish, and texture. Your dream door will arrive and create a welcoming, long lasting entrance for your home.
Can fiberglass doors warp?
When you choose fiberglass,  there will be no need to worry about damage being done to your door. Fiberglass doors are super-durable. The exception would be in places that face extreme heat, but there are ways to prevent your fiberglass door from warping. For example if you live in a climate with extreme heat, avoid installing your door in the direct path of the sun.
Do fiberglass doors scratch easily?
No, fiberglass doors don't scratch easily. If someone purposely attempts to scratch or dent the door, then there is a small chance that they will succeed. The good thing about fiberglass doors is that they can be patched and polished to remove any damage.
What is the difference between fiberglass and wood doors?
The difference between these two types of doors are shown in the quality. Fiberglass doors are a better option than wood doors. When you compare energy efficiency, security, durability, and maintenance the top choice will always be fiberglass. The look and feel of a wood door can be mimicked and look even better on a fiberglass door.