Features of French Doors
A french door is a special type of entrance that has two sections. The French were inspired by Italian art and architecture in order to create the idea of double doors and windows in the 17th century. If you're looking to provide your home with glamour and sophistication – then French doors are a fantastic choice.
 French doors are composed of several panes of glass that help fill the room with natural  sunlight. There are two hinges on each side of the frame that allow this door to open on both sides. The pair of doors are unique because the glass is extended throughout the length of the door, like a window design but with a handle. The strong panes of glass will increase the energy efficiency and insulation of your home.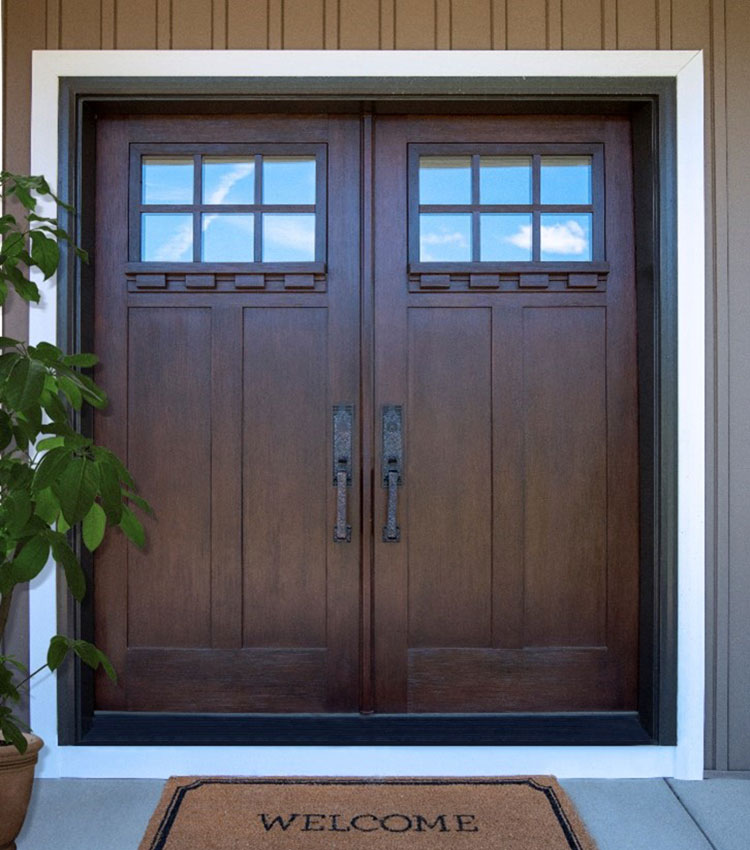 Benefits of French Doors
 French doors can transform any space to look more elegant and appealing. They will enhance the open layout of your home to increase the overall value. French doors can both open, but you can choose if you want a fixed door and one movable door. This type of exterior door is a great choice for homeowners that want to enhance the traditional appearance of their home.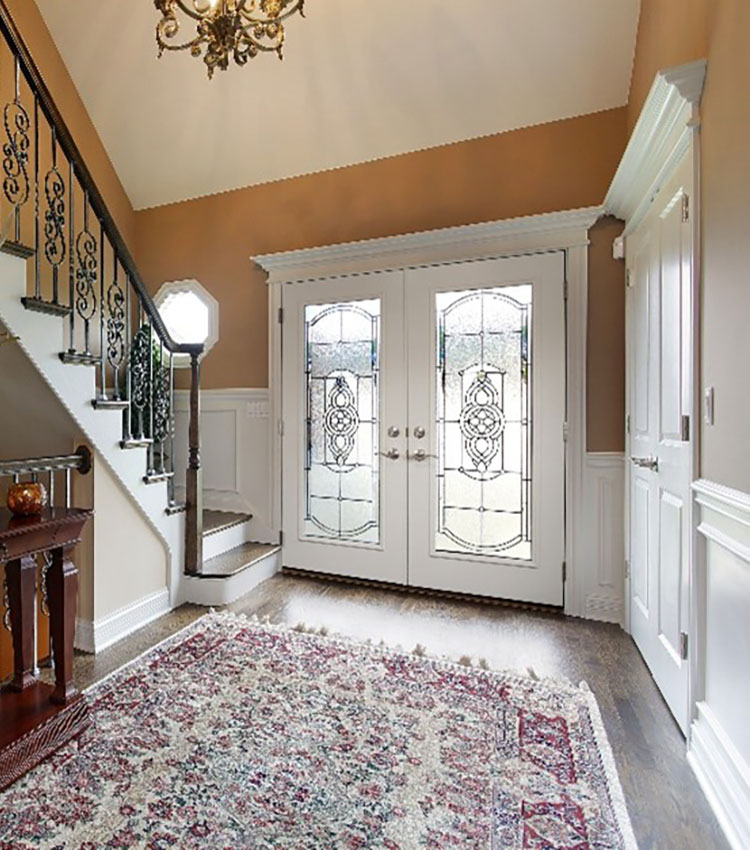 Types of French Doors
At C2 Operation, we offer a large selection of French doors to suit your personal style and décor of your home.
Types of French doors:
Steel
Fiberglass
Our Door Replacement and Installation Process
When you decide to give C2 Operations a call we will guide you along every step of the door replacement process. To start this process, our operations manager will schedule a free in-home estimate at a time that is convenient for you. Ideally, we would like the homeowner to be present, but we understand that not everyone can rearrange their busy schedule. On the day of the appointment, our door specialist will arrive at your home and begin to measure the door and discuss your vision and style for the new door replacement.
During the appointment, all your questions will be answered, and you will be able to view the custom door options we have to make the right choice for your home. Our door specialist will have an estimate emailed to you the same day as your appointment. C2 Operations strives to make the door selection process as swift and easy as possible, so you can enjoy the experience of selecting a new door.
After you select your dream door, our team will order the door from our ProVia manufacturer. When the door arrives, our operations manager will coordinate a time for our professional and highly skilled door installation crew to begin the replacement. Once the install is complete, the homeowner is left with a magnificent quality door that will be durable for many years to come.
FAQs
What are French doors made of?
French doors can be made out of wood, fiberglass, and steel. ProVia, our door manufacturer, does not use wood for any of their doors.
What size are French doors?
French doors have an average size of 80 inches tall and 72 inches wide. Ultimately, the size of a French door will depend on how large the current door opening is. Other options for the  height of a french door can be 84 inches or 96 inches.
Are French doors inswing or outswing?
The swing direction of French doors will be dependent on the preference of the homeowner. French doors that swing outward will help to maximize your internal floor space and create an open feel to connect your home. If you want to maximize the patio space and have better weatherproofing, then you should choose french doors that open inwards.
Can French doors replace sliding doors?
Yes, french doors can replace sliding doors. Although it's common to replace your old sliding doors with new sliding doors, you should consider the beauty that french doors will add. Swinging french doors will amplify your space and refresh your home with an elegant style.
Can French doors have screens?
Yes, French doors can have screens. The screen will welcome a cool breeze into your home while keeping pesky bugs from entering your home. A retractable screen is a common choice for homeowners but here are other options available to suit your needs.
Why do they call it a French door?
French doors originated in France in the 17th century when new ideas of growth and change were starting to develop. French doors were popular because they had an emphasis on light during a time period before electricity was invented. They consist of two adjoining doors that commonly contain large panes of glass.