Metal entry doors are an excellent option for any home if you're looking for maximum protection, a boost in energy efficiency, and durability. Metal doors offer a variety of advantages for any homeowner. 
Metal Door Features
Metal doors provide top of the line security for your home because they are made with heavy gauge steel. These exterior doors combine a two-piece construction-thick metal skin and a polystyrene foam core to form an almost impenetrable door. The top coating will prevent metal corrosion for your metal door. 
Metal doors are a great option if you are painting instead of staining your door. If you decide to pair it with ball bearing hinges, it will give you a smooth operation when you open and close this door. ProVia, our door manufacturer, can customize your door to make it more elegant and appealing. They can customize the width, height, color and texture of your door.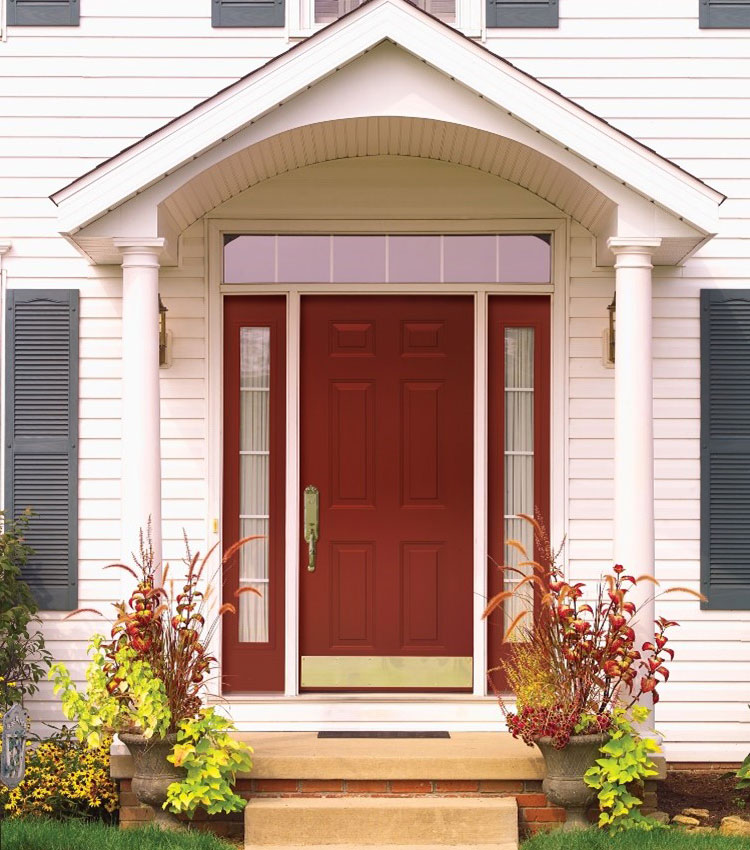 Benefits of Metal Doors
A metal door is a powerhouse for energy efficiency and insulation. Metal doors are about five times higher for the insulation factor than wood doors. Homeowners can expect to save on their energy bill with metal doors.
The security of metal doors are unmatched. The strength and durability of this door is comforting to homeowners because they can peacefully rest knowing that their home is safe. Metal doors are maintenance free and should last the lifetime of your house.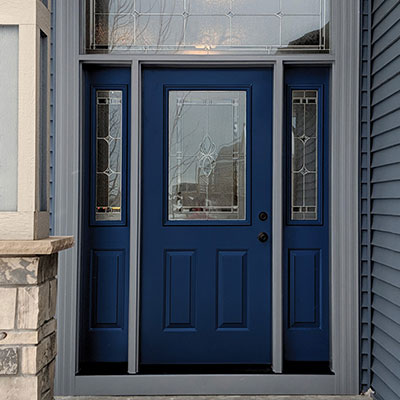 Compare the Difference Between Wood and Fiberglass Doors
Wood Doors
Requires more maintenance over time
More expensive
Less energy efficient
Lower quality
Metal Doors
Requires less maintenance over time
More affordable
More energy efficient
Higher quality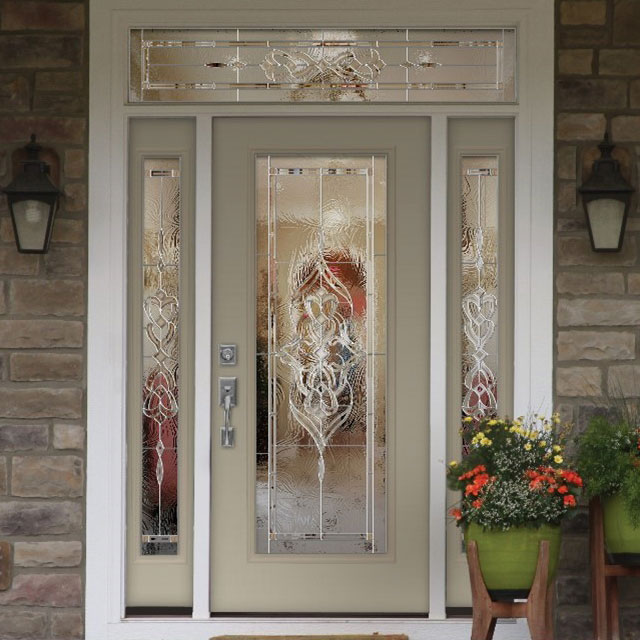 Professional Metal Door Replacement & Installation
Metal doors offer great quality for a low price compared to traditional wood doors. Although metal doors are more common for commercial buildings, they provide remarkable advantages for residential homeowners.
Our Door Replacement and Installation Process
When you decide to give C2 Operations a call we will guide you along every step of the door replacement process. To start this process, our operations manager will schedule a free in-home estimate at a time that is convenient for you. Ideally, we would like the homeowner to be present, but we understand that not everyone can rearrange their busy schedule. On the day of the appointment, our door specialist will arrive at your home and begin to measure the door and discuss your vision and style for the new door replacement.
During the appointment, all your questions will be answered, and you will be able to view the custom door options we have to make the right choice for your home. Our door specialist will have an estimate emailed to you the same day as your appointment. C2 Operations strives to make the door selection process as swift and easy as possible, so you can enjoy the experience of selecting a new door.
After you select your dream door, our team will order the door from our ProVia manufacturer. When the door arrives, our operations manager will coordinate a time for our professional and highly skilled door installation crew to begin the replacement. Once the install is complete, the homeowner is left with a magnificent quality door that will be durable for many years to come.
FAQs
What are metal doors made of?
Steel doors are made of polyurethane and the exterior is construction-thick metal skin. Polyurethane is a plastic material that can come in a rigid or flexible form. The purpose of this is to provide insulation.
What are metal doors insulated with?
Steel doors are insulated with polystyrene or polyurethane. Both provide a good quality of insulation.
Can metal doors be painted?
Yes, steel doors can be painted. You can customize the color when you get a new replacement metal door. ProVia offers 4 different skin options and they are: Smooth, Smooth with high-definition embossing, Woodgrain textured, and Smooth with shaker embossing.
Do metal doors rust?
Yes, a drawback of a steel door is the possibility of rust forming. Although steel is a durable material, they can rust over time.
Which is better metal or a wood door?
Metal entry doors offer the best quality and durability compared to wood doors. Steel is stronger than wood and will protect your home to keep intruders out. Wood can crack and warp when it's impacted by a strong force. It's important to choose a material that will withstand extreme weather and remain intact for many years. If you have to decide between a wood and metal door – Choose a metal door for the best results.