Replacement Sliding Glass Doors & Installations
Features Sliding Glass Doors
Sliding glass doors can be a smart move for your home if you want to experience the design and functional advantages of a door that glides open. This type of door will give you an expansive view from any location in your home. Homeowners gravitate towards sliding glass doors due to their space saving properties.
Since these doors slide open instead of swing, it saves you floor space so you can enjoy more of your yard. Sliding glass doors open effortlessly. This is especially helpful in the spring and summer months when people are constantly coming and going outside.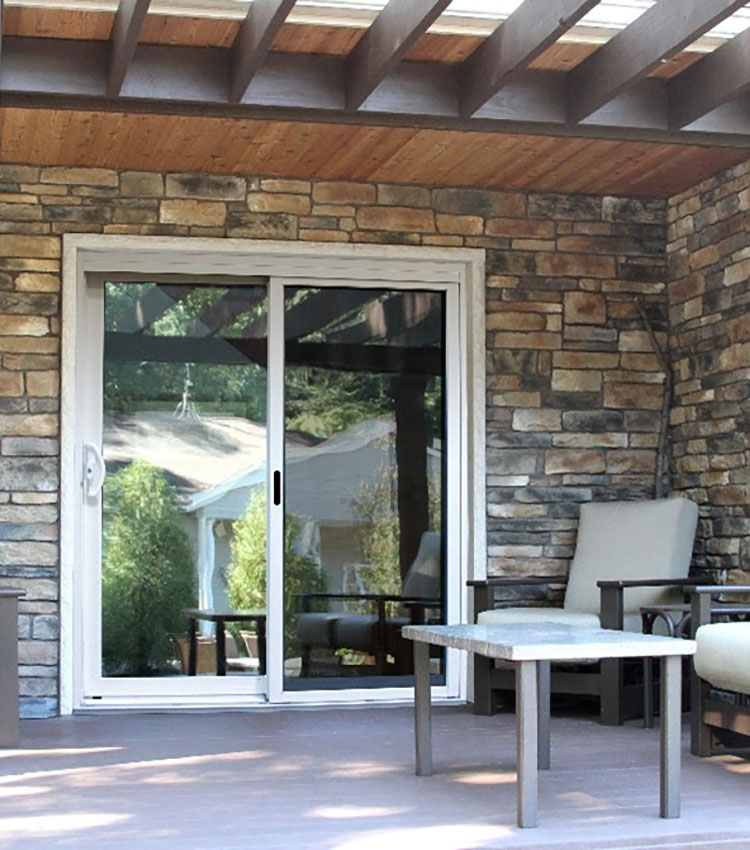 Benefits Sliding Glass Doors
Sliding glass doors create a closer connection to the outdoors. This style complements contemporary home styles and is visually appealing. Sliding doors help with the insulation of your home because they are energy efficient.
Sliding glass doors are especially helpful to individuals who use wheelchairs or have mobility impairments. They offer exceptional ease of operation, minimal physical effort, and a wide entrance to accommodate everyone. Our door manufacturer provides custom size doors that are made for everyone to enjoy. A good door design should support individuals who may need help to maintain their independence and peace of mind. Accessible doors help welcome friends, family members, and colleagues to experience a hassle-free door experience.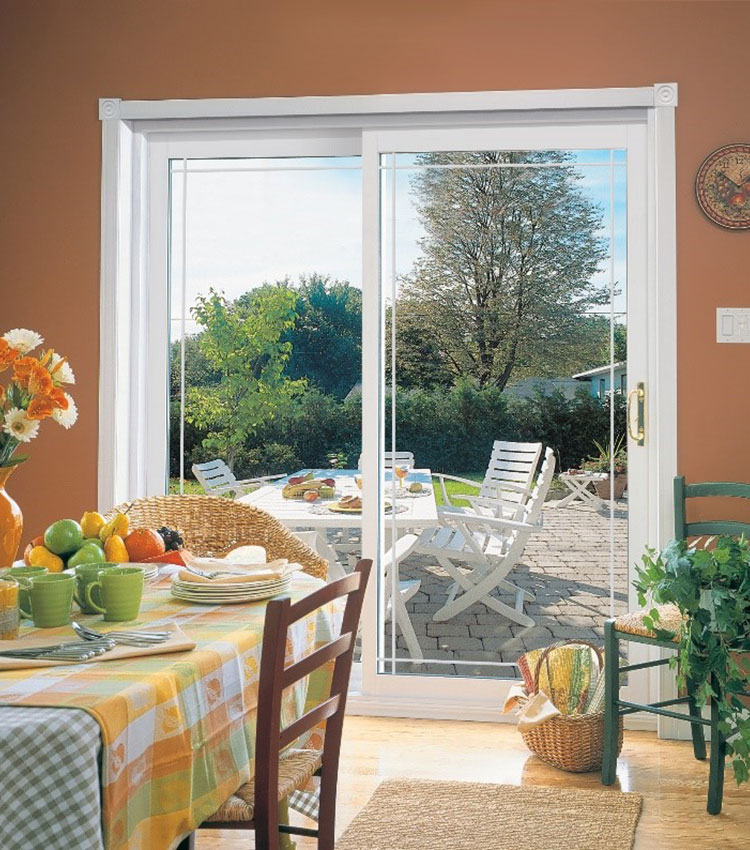 Types Sliding Glass Doors
At C2 Operations, we offer a large selection of sliding glass doors to suit your personal style and décor of your home.
Types of sliding glass doors:
2 panel option
3 panel option
4 panel option
Our Door Replacement and Installation Process
When you decide to give C2 Operations a call we will guide you along every step of the door replacement process. To start this process, our operations manager will schedule a free in-home estimate at a time that is convenient for you. Ideally, we would like the homeowner to be present, but we understand that not everyone can rearrange their busy schedule. On the day of the appointment, our door specialist will arrive at your home and begin to measure the door and discuss your vision and style for the new door replacement.
During the appointment, all your questions will be answered, and you will be able to view the custom door options we have to make the right choice for your home. Our door specialist will have an estimate emailed to you the same day as your appointment. C2 Operations strives to make the door selection process as swift and easy as possible, so you can enjoy the experience of selecting a new door.
After you select your dream door, our team will order the door from our ProVia manufacturer. When the door arrives, our operations manager will coordinate a time for our professional and highly skilled door installation crew to begin the replacement. Once the install is complete, the homeowner is left with a magnificent quality door that will be durable for many years to come.
FAQs
What are sliding glass doors made of?
Sliding glass doors have a variety of options to pick from when choosing a style that compliments your home. Sliding glass doors can be made from wood, aluminum, and steel.
What size are sliding glass doors?
The most common sliding glass door stands 80 inches tall with a width anywhere between 60-72 inches depending on the space. However, custom sliding glass doors are becoming popular among homeowners.
Can sliding glass doors open both sides?
The amazing thing about sliding glass doors is there's always more than one option when it comes to how they work. Multi-slide doors are designed to stack on one side or both sides. They can even be designed to slide into wall pockets, giving the door the illusion of disappearing. They can also be made to stack on  top of each other depending on how many sliding doors you have.
Can sliding glass doors be reversed?
The short answer is yes. If reversing the way they open ensures the stable panel is on the same track there won't be any issues. Right to left, left to right the choice is yours and nothing could be easier.
What are the benefits of sliding glass doors?
The obvious benefit of having a sliding glass door is the amount of natural light they allow to flow through your home. Another benefit is how convenient and easy it is to access the outdoors. The following are benefits of sliding glass doors:
These doors are also extremely appealing to the eye.
They are also quite energy-efficient.
During the summer these doors are amazing for allowing air flow through the entire house.
The last benefit is the amount of traffic it allows coming in and out of the house during BBQ's, family gatherings and social events.