New window replacements make your home more attractive and add value to your home. They increase your home's curb appeal and give it a fresh look. The quality of new windows will make you question why you have not already replaced your old windows.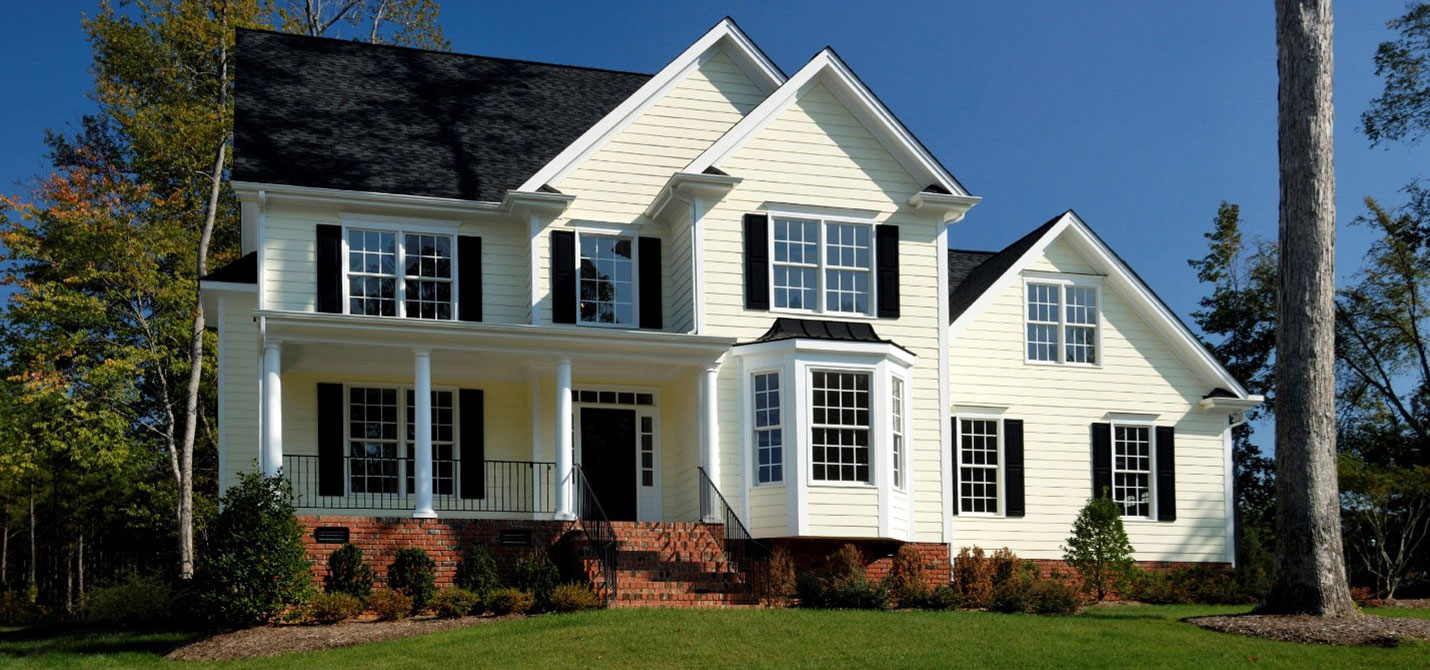 Windows play a critical role in elevating and improving the aesthetics of your home. Windows allow fresh air to enter your home, and natural sunlight to brighten up any room. Large windows let you see the beauty of the outdoors and the surroundings in your community. They make us feel connected to the outside world, but from the comfort of inside the home. Windows have evolved from small holes in the wall to large panes of glass that provide a spectacular view.
Today, replacement windows are the best that they have ever been. Homeowners get to choose their ideal windows and reap the benefits of cutting-edge technology to make windows work smarter. Many features concerning the design of windows make them more energy efficient and improve the durability and functionality of the window.
If your windows are in poor condition, then you are practically throwing your money away. Poorly aged windows are not efficient and can contribute to water leaks throughout your home. Old windows can cause humidity issues, cracked windowpanes, become non-operational and a huge pain to the homeowner.
Energy efficient windows will provide you with the best comfort all year around by eliminating cold drafts and overheated spaces in your home. Windows installed by C2 operations will reduce your home's energy usage and save you money!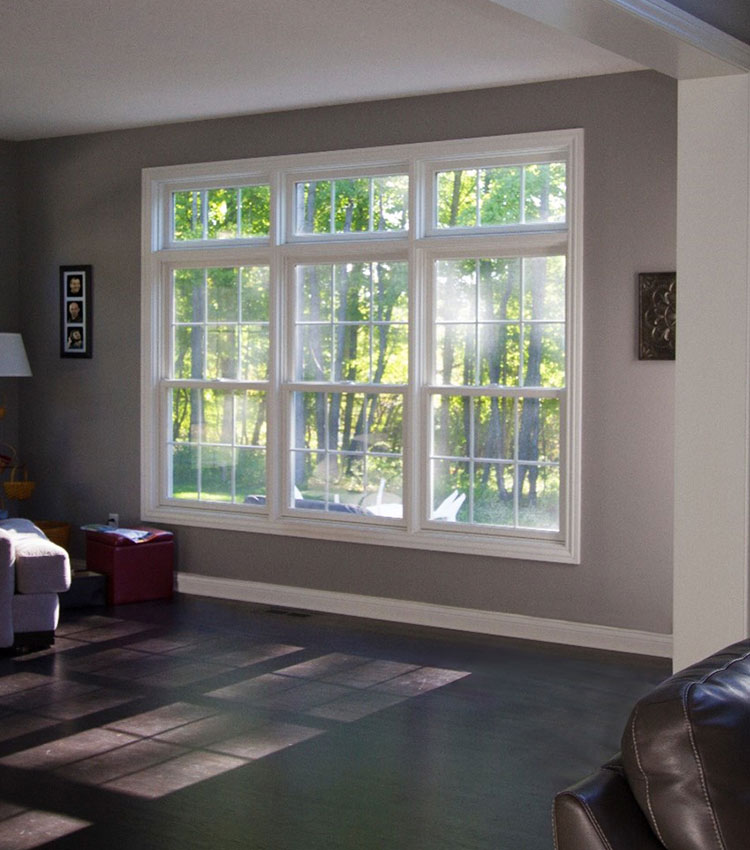 Benefits of New Residential Windows
Investing in Replacement Windows:
Reduces energy bills
Improves the interior and exterior aesthetics of your home
Replaces windows that are broken or stuck shut
Reduces drafts and increase comfort
Improves home's overall appearance
Reduces maintenance and make cleaning, opening and closing the windows and doors easier
Increases the value of your home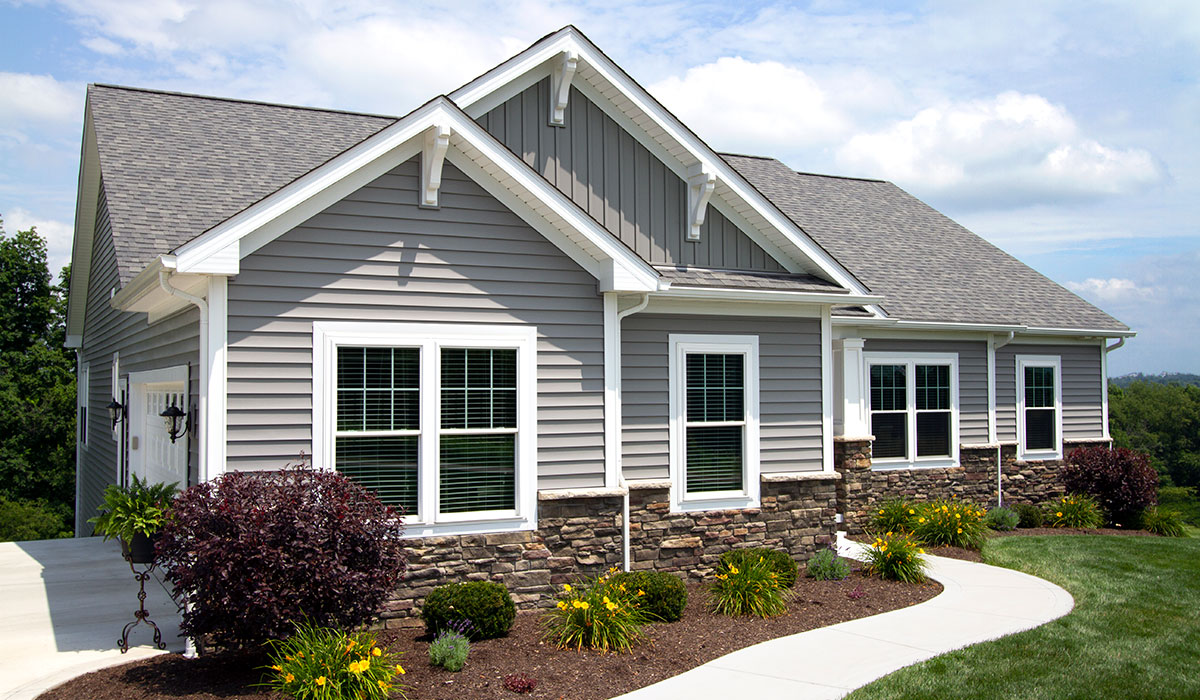 Residential Windows
Residential windows will enhance the curb appeal of your home. Well-placed windows will facilitate the passage of natural light in any room. Large windows make a room feel more spacious and comfortable.
Residential windows offer an immense amount of convenience to homeowners. Think about the windows in your kitchen. When you are cooking and you notice the buildup of hot air and sometimes smoke, how do you let the air out? Windows! Now imagine if you had a window that was stuck or one that did not function properly. That damaged window would be harmful not only to you, but to your home as well.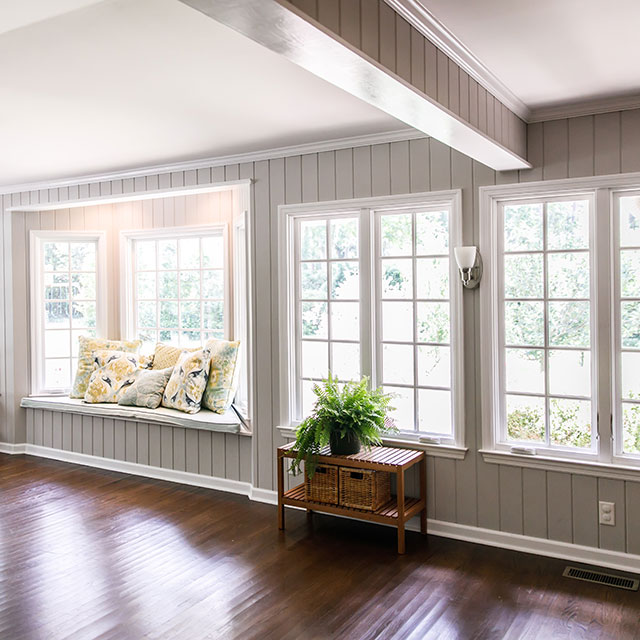 Do you have window problems and don't know where to start?
Improve energy bills, update your home's appearance and make cleaning and maintenance easier.
C2 Operations specializes in window replacement, and we have different types of windows to suit your needs when you decide to upgrade your old windows. Including:
Our clientele includes homeowners, building owners, general contractors, and property management companies. We frequently replace windows due to improper original installation, animal damage, storm damage, or wood rot and neglect.
We proudly serve the areas of Loudoun County, Clarke County, and Winchester.
FAQs
What is a replacement window?
Replacement windows are measured to fit into an existing window opening, in order to replace the previous window. They are custom-built to fit precisely in the designated space for the window and this allows for a quick and easy installation. Custom windows will not alter or damage the interior and exterior areas around the windows because they are built and measured accurately.
Should I replace all my windows?
Deciding to replace all your windows can be a big decision for a homeowner. It is a question comparing the short-term vs long-term cost. If you choose to replace all your windows then the short-term cost will be high and expensive, but the long-term cost of not replacing your windows will be an increased energy bill and uncomfortable cold drafts through your windows. The benefits would include new and improved windows that are energy efficient, comfortable and will noticeably increase the curb appeal of your home. A full window replacement is a huge investment that has many benefits. If your windows are more than 20 years old, then you should consider replacing all or most of the windows in your home.
What is the best way to replace windows?
When you are in the market for new windows, you might see the option for a full-frame or a pocket installation. A full-frame window installation is when the entire window is removed and that consists of removing the entire frame, glass, sash, casing, and trim. This option is great for windows that have rotted or damaged frames and air leakage problems. A full-frame installation is the option to choose if you want to enlarge the window frame. Pocket installation will keep the existing perimeter of the window frame and only replace the full window. Homeowners should consider this option if the existing window frame is unique or historic to the home's style.
What is low-e glass? Why do I need windows with Low-E glass?
Low E glass stands for Low emissivity gas, which is a colorless, thin, non-toxic coating that is applied to windows. This reflective coating makes windows and doors more energy efficient. Low E windows minimize the amount of ultraviolet light that can pass through, and the emissivity factor enables material to radiate energy. Essentially, your home will keep the heat in during the colder months and keep out the heat during warmer months.
What are the benefits of energy efficient windows?
Energy efficient windows are a great investment to consider when you are looking to replace your old windows. Not only will these windows help the environment by reducing your carbon footprint, but they also make your home more comfortable by eliminating unwanted drafts. A few benefits of energy efficient windows are increased insulation, reduced heat transfer that leads to less energy usage, and soundproofing. At C2 Operations, we use energy star certified windows that are tested and verified to meet the energy efficiency guidelines set by the US Environment Protection Agency (EPA).
How long do replacement windows last?
On average, replacement windows should last your home 20+ years. The life expectancy depends on the climate conditions you live in. Another factor is the type of material you choose to use for the window.
When is the best time to install window replacements?
Replacement windows are installed year-round, but there are a few situations that are not ideal. Extreme weather will decrease the chance of getting your new windows installed. Examples of extreme weather would heavy rain, high winds, and snow. Our contractors at C2 Operations, are highly skilled and trained to replace windows any time of the year. They will do their best to reduce any cooling and heating loss during the installation.
What type of replacement windows are available?
We offer 10 different types of windows:
Casement (make all of them internal links, so people can click on them to find out)
Double Hung
Picture
Awning
Slider
Hopper
Specialty Windows: Circle tops, trapezoids, garden windows and half round windows
Each type of window serves a different purpose. If you want to find out more information about each type, click on the one that sparks your interest.
How long will it take to replace my windows?
Typically, the window replacement process will take approximately 6-8 weeks from start to finish. After the approval of your custom-built window selection, we will order it from our manufacturer. When the windows arrive, our operations manager will contact you to set up the installation date. The actual length of time for a window installation will take around 3-5 hours depending on the number of windows that have to be installed.
How should I prepare my house for a window replacement & installation?