Professional Slider Window Replacements & Installation
A slider window is a simple design that brings elegance to any room in your home.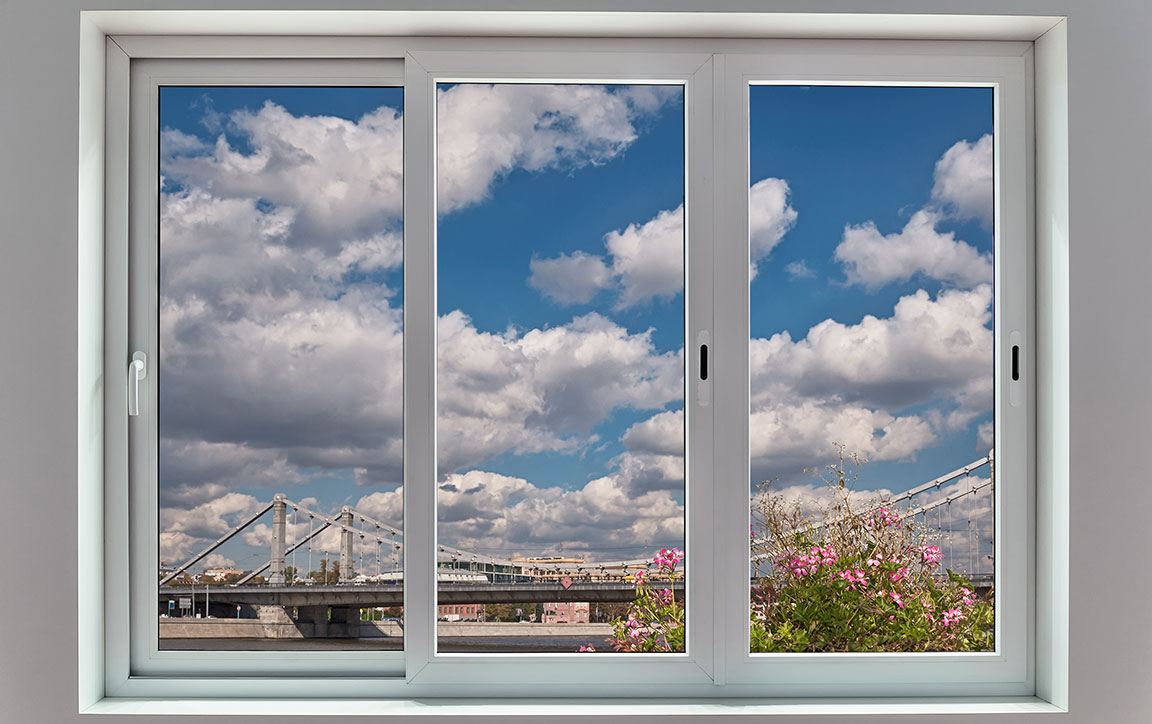 Sliding Window Features
Slider windows glide open horizontally from the left or right side of the window frame. They are composed of two or more sashes in a single frame. Slider windows are sometimes described as a double hung window that is placed on its side.
Benefits of Slider Windows
Slider windows are easy to open, they take out everyday hassle and require minimal effort.
Homeowners love that they can open these windows with a push of a finger. Slider windows offer ease of operation, and they can be opened from hard-to-reach places.
Slider windows are ideal for cramped rooms, although they can be placed in anywhere in your home. These windows can create a spacious atmosphere in a small room and will transform a small, stuffy space. Slider windows are great in high traffic areas such as in the kitchen, a busy walkway, or areas where you need a wide view of your landscaping.
Slider Windows
These large windows offer a great, expansive view to the outside world and let plenty of fresh air inside your home. Due to the wide opening of slider windows, a generous amount natural sunlight can pour in and diminish the gloominess of your home.
Types of Slider Windows
Homeowners appreciate the customization that slider windows bring. Slider windows can be easily customized to fit your home's needs. Design-wise, slider windows will add more character and personality to your home.
Types of slider windows:
Single slider: Features one fixed pane of glass and one movable pane of glass.
Double slider: Two or three panes of glass. For the three paned glass slider, only two of the panes move and one is stationary.
Three-pane slider: Features three panes, side-by-side. A picture window is usually in the center, and the sliders are on the side.
FAQs
What are the advantages of slider windows?
Installing slider windows can enhance the beauty of any room. The nature of their design creates ease of function for the user. This window caters to individuals who lack the physical strength to manually push open a window. Slider windows are light weight to create a seamless open and close function. Another advantage for this type of window is the increase of light and ventilation. Plenty of sunshine and air can freely flow into your home with slider windows.
Are slider windows energy efficient?
Slider windows are energy efficient depending on the type of glass in your window. Since slider windows open horizontally in the window track, they the seals along the runners have a hard time sealing completely. The only time the seals will tightly close is when one window is fixed to restrict the movement. Thus, the importance of energy efficient glass plays a pivotal role to help slider windows become more energy efficient.
What are the benefits of sliding windows?
Ease of use
Low maintenance
Natural light
Energy efficiency
How do sliding windows work?
A slider window has a simple and easy design. The movable parts of this window effortlessly glide on the rails to open and close. They consist of two sashes that slide from left to right.
How can you tell if a window is a slider?
Identifying a slider window is an easy task if you know what to look for. Slider windows look similar to double hung windows; except they are turned horizontally in the frame. These windows take up more space because they are horizontally placed on the wall.
When should you use sliding windows?
The sliding window offers a modern and contemporary look to homes. They are a popular remodeling option for homeowners who value low maintenance and a great view.
Are sliding windows secure?
Sliding windows are secure to protect your home from intruders. A great addition to make this window more secure is to install a keyed lock. Keyed locked clip into place before locking, and significantly increase the safety of your home.
Are sliding windows cheaper than casement?
Sliding windows are in fact cheaper than casement windows. The cost of windows and the amount of mechanical operations go hand in hand. Since sliding windows have fewer moving parts, they are cheaper than casements. Casement windows have complex mechanical operations to make this type of window more expensive.